Image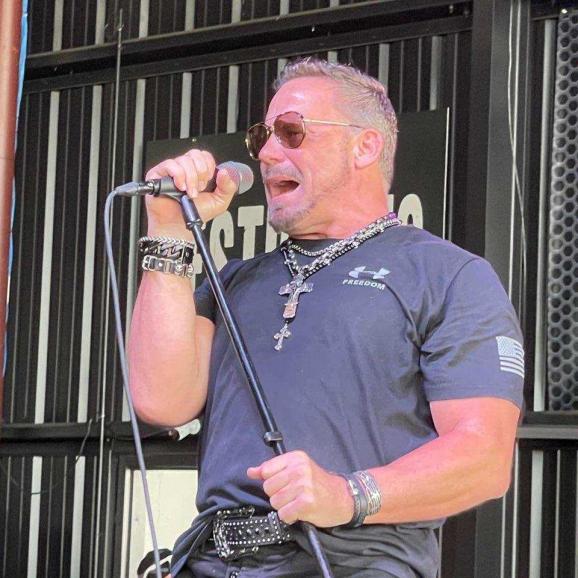 Billy McKnight
Powerful vocals, gripping southern Rock, and gritty, heartfelt performances have defined Soul Circus Cowboys since the very beginning. Spanning an eclectic array of musical tastes, influences, and styles, combined with diverse life experiences, Florida-based band Soul Circus Cowboys is the band to watch in 2022 and beyond.

Formed in Tampa by lead singer and songwriter Billy McKnight in 2009, and produced by Grammy Award-winning songwriter Frank Myers, Soul Circus Cowboys has since refined their sound, with a vision revolving around larger-than-life performances and gasoline drenched Southern Country Rock. Frontman Billy McKnight is joined by the powerful voice of singer and rhythm guitarist Dewey Buxton, lead guitarist Ron Zebron (three-time winner of the Mid-Atlantic Best Rock Guitarist award), unadulterated lover of music and bassist James Caulk, and passionate and powerful drummer Steven O'Reilly.

Soul Circus Cowboys have become known as a diverse collection of sounds, styles, and captivatingly well-told stories. Each band member's past is deeply interwoven with the resulting sound and produces a moving, gripping record that you can't help but sing along to. They've had three Billboard charting songs, "Tailgate Country," "I Can't Imagine," and "I Stand," and recently released two brand new music videos, "Party at the Barn" and "Sunshine State." They topped the Country Music Channel video charts with their music video "I Stand," with more than 1 million views, and play to packed music venues and festivals across Florida every week.

They're thoroughly genuine. They're phenomenally talented. They're the Soul Circus Cowboys.