Image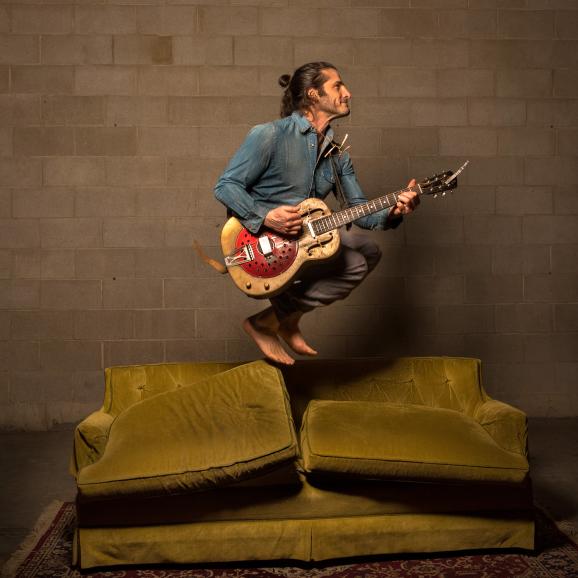 Adam Ezra
For years one of Boston's best kept secrets, Adam Ezra is quickly becoming recognized as one of the most prolific touring and writing artists in the Northeast.

Winning 7 New England Music Awards including "Band of the Year," "Album of the Year," and "Song of the Year" twice, and NEMA's Humanitarian Award for his commitment to activism through music, Adam's songwriting and performances with his band, Adam Ezra Group, have earned him tour dates with Steve Miller, Blues Traveler, Little Feat, Gavin DeGraw, Dwight Yoakam, The Goo Goo Dolls, Marshall Tucker Band, Melissa Ethridge, Train, ZZ Top, and Little Big Town, to name a few. But to really understand why the music world is beginning to take notice of Adam, come to a concert and you will experience an unscripted, extended performance poured out to an underground community of rabid fans singing every word to every song.

In recent years, invites to Nashville have had Adam diving headfirst into the BMI songwriting world. His efforts have won him the friendship of John Oates, who after writing 10 songs with Adam and taking him around the country on tour, is currently producing his upcoming single "Hold Each Other Now," slated for release this fall. Adam Ezra Group's single, "Switching to Whiskey," written with BMI artist Clint Daniels ("Broken Heartsville," "Some of It"), quickly became one of Adam's most popular songs in 2021 with over a quarter million streams in its first year on Spotify alone. In what fans have dubbed "The Album Project," Adam is currently in the midst of releasing a studio single each month for 2 years, trading in the traditional LP format for a steady flow of new music for his rapidly expanding community of listeners.

Averaging over 200 tour dates annually, Adam quickly pivoted during the pandemic, beginning "The Gathering Series," through which he live-streamed every single night for 500 nights in a row for free, reaching over 15 million listeners around the world. His efforts not only galvanized his following but took his grassroots mission of empowering communities through music to new levels, earning him "Creator of the Year" by the Northeast Regional Folk Alliance, as well as "Digital Performer of the Year" and "Male Act of the Year" by the New England Music Awards.

Adam has also started his own non-profit organization, RallySound, to better support fans and activists dedicated to making the world a better place. In addition to school workshops, supporting charitable events and empowering communities through music, RallySound hosts a free festival each year called The Ramble, dedicated to ending veteran homelessness. Even in the midst of the pandemic, they put on a virtual Ramble in 2021, raising enough money to help 67 veterans off the street and into safe and dignified housing.

As the world has opened up again, Adam is back on the road, packing theaters with his band, and in between traditional tour dates, visiting the homes of fans around the country for backyard performances they call "The Gathering Series Live," continuing to demonstrate that for Adam, nothing is more important than giving back to the people who love his music.