Image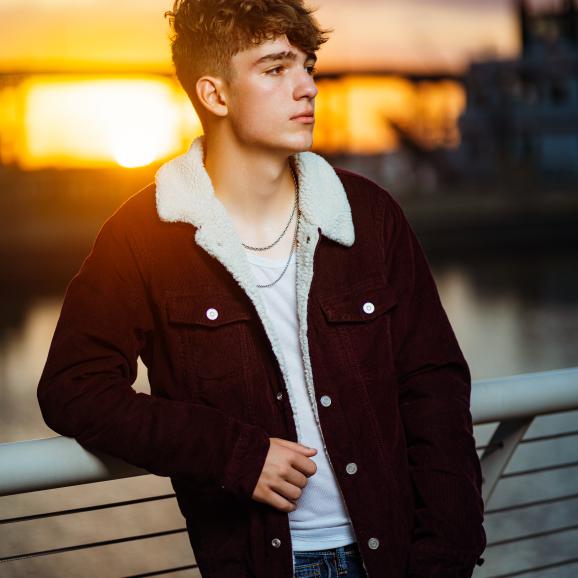 Collin Roberts
"Charming adolescent songbird, Collin Roberts, calls Fort Myers, Florida home. Since the age of 14, he has created his own sound from scratch, vocally, lyrically, and instrumentally, independently producing his own pop tracks. He has captivated the local community with his enchanting tone and relatable lyrics, securing regular gigs at South Florida venues such as Pete's Time Out, Downtown Fort Myers Art Walk and Music Walk, and more! A skilled guitarist with a tone comparable to Lauv and Charlie Puth, Collin transforms from approachable teen to pop sensation when performing. His contagious stage presence and mesmerizing vocals give Collin an undeniable je ne sais quoi.
Collin released his first single, "For You," in July of 2021 and has since dropped eight more songs, each more successful than the last. In August of 2022, following his victory as winner of the Sounds of Summer singer/songwriter competition, Collin was featured in The Nashville Voyager and shared "Growing up, I had always loved how music could bring people together no matter where you're from or what you believe in."
The sky's the limit for the potential of this young musical visionary with the signature frog ring. Be sure to check him out across all platforms and be a part of his inevitable rise to success.