Image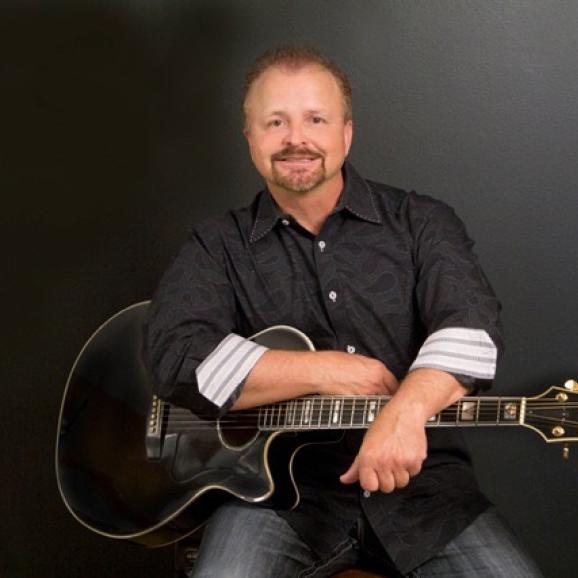 Frank Myers
Frank J. Myers is originally from Dayton, Ohio, but moved to Nashville in 1981 to pursue a career in music. He got his start in Nashville as band leader, road manager and lead guitarist for Eddy Raven in 1981 and worked with Eddy for 9 years. It was with Eddy that Frank started writing, playing and co-producing sessions. They had 2 number ones, 5 number twos and 3 top tens with songs such as I Got Mexico, Bayou Boys, You Should've Been Gone By Now, Sometimes A Lady and many others. It was in 1982 though, that Frank had his first single (a song he wrote by himself) with You And I for Eddie Rabbitt and Crystal Gayle which stayed number one for four weeks Country, number two for six weeks AC and number 6 for four weeks Pop.

It was during his time with Eddy Raven that Frank met Gary Baker. They had their first number one together in 1993 with Once Upon A Lifetime by Alabama. Gary and Frank recorded one album for MCG/Curb Records as Baker & Myers and were 3 time nominees for Duo Of The Year at the ACM's and CMA's. Their greatest accomplishment as writers together came when John Michael Montgomery recorded I Swear which was number one for 4 weeks on the Country charts. The song was then recorded by All 4 One and went to number one on the Pop charts and stayed there for 11 weeks. Since then, I Swear has won these awards:

● American Songwriter Magazine
Pop, AC, R&B, Country and Overall Song of the year
Pop, R&B, Country and Overall Songwriters of the year

● 1st Annual Country Radio Awards
Single and Song of the year

● CMA AWARDS
Single Of The Year
Song Of The Year nomination

● Grammy Awards
Country Song Of The Year
Best R&B Vocal and Song Of The Year nomination

● ACM Awards
Single and Song Of The Year

● NSAI Awards
Award for Country, Pop, and AC Song Of The Year

● ASCAP Awards
Country, Pop and R&B Song Of The Year

● Billboard Magazine
#1 Song of 1994

● Jukebox Awards
1994 Song and Songwriters Of The Year

● International Song Of The Year
Canada, Germany, Great Britain, France, Sweden, Switzerland, Japan and China

Frank also co-wrote the 7-week number one smash by Lonestar, I'm Already There, which was nominated for a Grammy and CMA Song and Single Of The Year. The song also went to number 2 on the AC chart. It was also named American Songwriter Magazine's Country Song Of The Year and Frank was voted Country Songwriter Of The Year, along with Gary Baker and Richie McDonald. His single My Front Porch Looking In by Lonestar is the first record in R&R history to go to #1 fall to number #2 for 6 weeks and go back to #1. His latest #1 was Tomorrow by Chris Young which was also nominated for ACM Single Of The Year. Frank has had songs recorded by over 50 Country and Pop Artists. He's had 12 number ones and 20 top tens.

Frank has co-written and produced songs for such artists as Kenny Loggins' Target project, the debut CD for Andy Griggs on Montage Records, wrote 7 songs and produced Richie McDonald's Christian/AC project I Turn To You which was nominated for a Dove Award for Best Country Christian CD in "09" and co-produced Richie McDonald's Christmas CD If Everyday Could Be Christmas, wrote and produced independent act Matt Gary's debut single The Days You Live for his follow up CD entitled Matt Gary. He also coproduced South Of Me for newcomer Robby Johnson which went to #18. The video stayed number one on CMT's Pure Country Countdown for 7 weeks. He is currently writing for various projects.

Frank has a list of artist and producer co-writes that include partner Gary Baker, Chris Young, Anthony Smith, Billy Montana, Ash Bowers, Josh Thompson, Adam Anders, Richie McDonald, Ronnie Dunn, David Lee Murphy, Travis Tritt, Uncle Kracker, Nick Lachey, Jessica Simpson, Kenny Loggins Howie & Kevin of BSB, among others. He is also a member Leadership Music's class of "05".

Frank was nominated for a Dove Award in "09" for his writing and production work on I Turn To You recorded by Richie McDonald. This was his first Dove Award nomination, as well as his first Producer nomination.