Image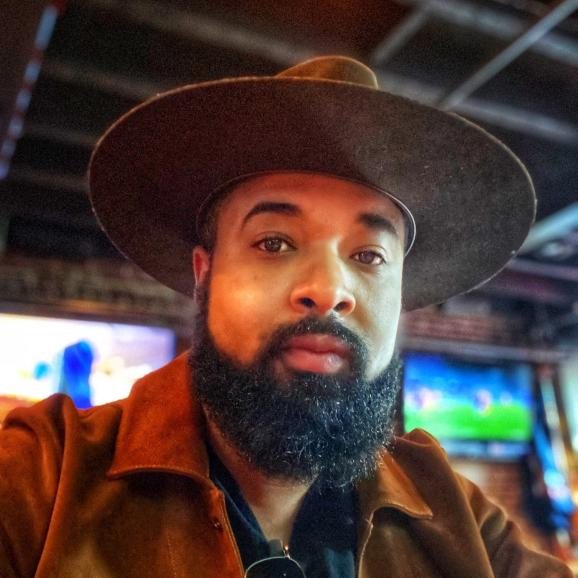 Nelson Cade
In February 2020 Nelson turned all four chairs on the NBC hit show "The Voice" with his version of Stevie Ray Vaughn's Pride and Joy. He went on to make it to the top 20 on John Legend's team when COVID-19 took the world for a ride. So he took a ride back east and hit the road performing at various venues picking up more traction at each stop.

Born and raised in Orange County, CA, Nelson Cade III began his musical journey in first grade with classical training in piano. His training continued strong into middle school when he was accepted into the Orange County School of the Arts. Around junior year in high school, Nelson transferred to Anaheim High where he picked up and taught himself guitar while walking back and forth to school. The singing came soon after that.

Nelson only recently quit his job to pursue music full-time as his professional career. The seed was planted while walking by a farmers' market in downtown Los Angeles, guitar in hand. He was stopped by one of the market's organizers and asked if he wanted a gig there. Since that day, his appearances on "The Voice" beamed his talents into households across the nation.

Nelson is multi-GENRE-ational - a lover of all different sounds and styles of music. You can catch him playing a variety of genres at his shows such as blues, pop, folk, indie-rock and oldies, as well as some of his originals mixed in. His recently released debut single, FREEDOM, is streaming everywhere!