Image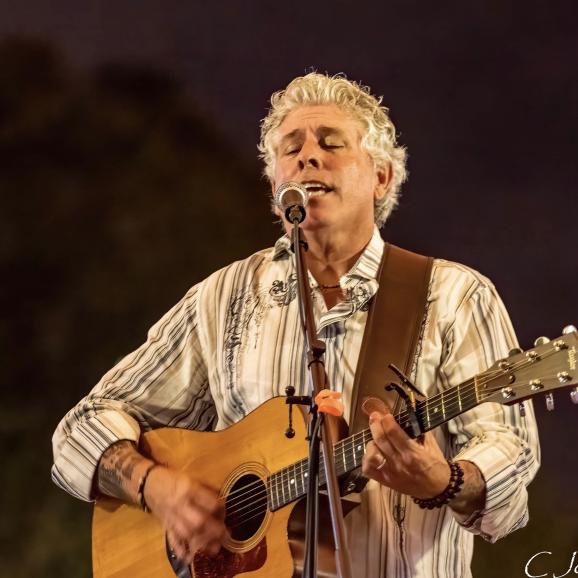 Tim McGeary
Tim McGeary is an international singer-songwriter originally from New Jersey who now calls his home Naples, Florida. Tim started out in the New York club scene playing at CBGB's, Trax, and Danceteria, and was signed to A&M records with the band The Rescue. They recorded their first vinyl record in London with Tony Mansfield as producer (Naked Eyes). Since then, Tim has recorded 3 solo CDs, the first two under the name "Wonderful Johnson" and the CD "Authentic Memphis Samich" in Memphis with John Hampton as producer (Gin Blossoms). The CDs "12" and "Second Hand Saint" produced by Ray Nesbit. His songs have been featured on the TV shows Smallville, One Tree Hill, and Glory Days, and the movies Girl Got Moe, The Knowers, and In Mysterious Ways. Most recently, his 2019 his song "When We Fight" was placed in the film "American Confederate."

Tim started his world traveling days in his early 20s as a merchant marine, and is now booking shows in Europe, Denmark, Spain, France and Germany. Tim has had his music recorded by many artists, most recently with the William Shatner and Jeff Cook collaboration CD "Why Not Me" with the song "Wrong Number." The song "Trouble in Love" (Cash Creek) was voted the number one song of the year at the 2018 Josie Awards, (Country Pop By a Duo) and in 2019, the song "Lightning Walk" was submitted for a Grammy.

Tim is a retired firefighter/paramedic/flight medic in Collier County, Florida, and was deployed to New York following the 9/11 attack. He has played with bands that have opened up for Billy Idol, Duran Duran, Roxy Music, and more recently opening for the Black Crows, Confederate Railroad, David Ball, and Rush Low. His love of songwriting started at an early age, and continues to grow with friends, cowriters and the artists he writes with.